---
Last updated: January 18,1998
On this new homepage we intend to publish many genealogies of Dutch families. Here are the first three - if you can supply us with more details, please let us know!
This is a picture of the West Nieuwland in Rotterdam in the 18th century, with on the background the famous Laurens Church.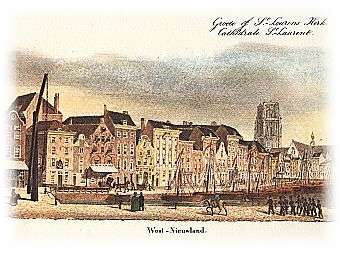 Some genealogies & histories (in Dutch - but you can read it too!)
---
Much more genealogy and family history on RIPER Genealogy Site !!!
---
© 1998 John Riper